Nature Trail
For children with a fairy-tale theme, 3km long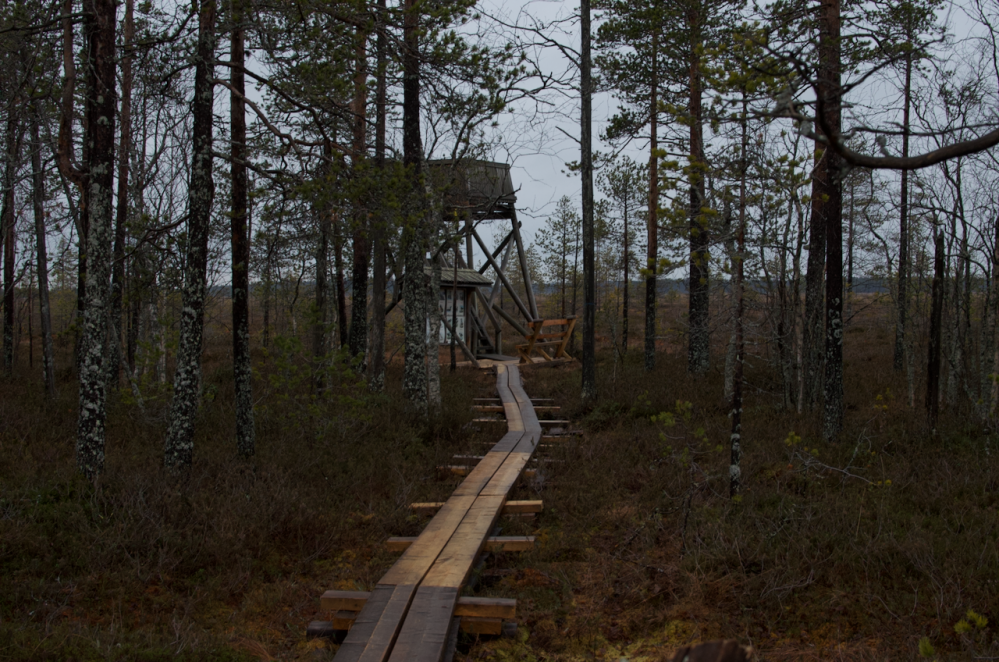 The Nature Trail is for children with fairytale theme track. Track is circular and the even trail is easy to walk as duckboards have been installed along most of it. The route is well-suited for beginner hikers.
The Track starts from the Hangassalmenaho parking area and its goes to Martimojärvi and there to bird-watching tower.
You can also make a detour the shores of Lake Martimojärvi.